Therapy and Counseling
Services in San Francisco

The Flood Building
Suite 441
San Francisco, CA 94102
(415) 846-6557

Daniel C. McCracken, MA, MFT
Licensed Psychotherapist

Contact Daniel
Therapy is one of the most effective ways to allow for the chance to free yourself of confounding perceptions that no longer work for you in your world today.
"I have to do something about this problem, but I don't know what or how..."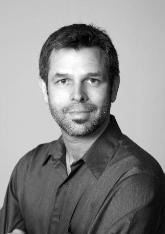 Feel stuck? Overwhelmed? Unhappy? Feel like the same issues keep showing up? Do the same things go wrong in your life again and again? Do your troubles seem to repeat? Do you feel alone? Unsatisfied? Feel like nobody understands you?
Somehow, inside, you know what the problem is. You know it well. You've lived with it a long time. It keeps you from enjoying life, but you can't seem to shake it. Therapy can help you achieve understanding and give rise to self growth..
I work collaboratively with you to gain a sense of control over what is holding you back from your potential to be fully involved in life. You simply need to stop moving away from the fear. It can work. It simply takes a step in the right direction from you.
I provide an atmosphere of respect and devoid of judgment. Therapy can provide an unique experience unlike no other, one in which you are heard and can learn.